The Cheese Warehouse
The Cheese Warehouse in Sutton Weaver beside the Frodsham Bridge (see photo in the first scan of the 1753 map, part reproduced in Cheshire Cheese, p 7). The warehouse is the Z shaped building marked 12 at the bottom of this map, beside the bridge and the Weaver: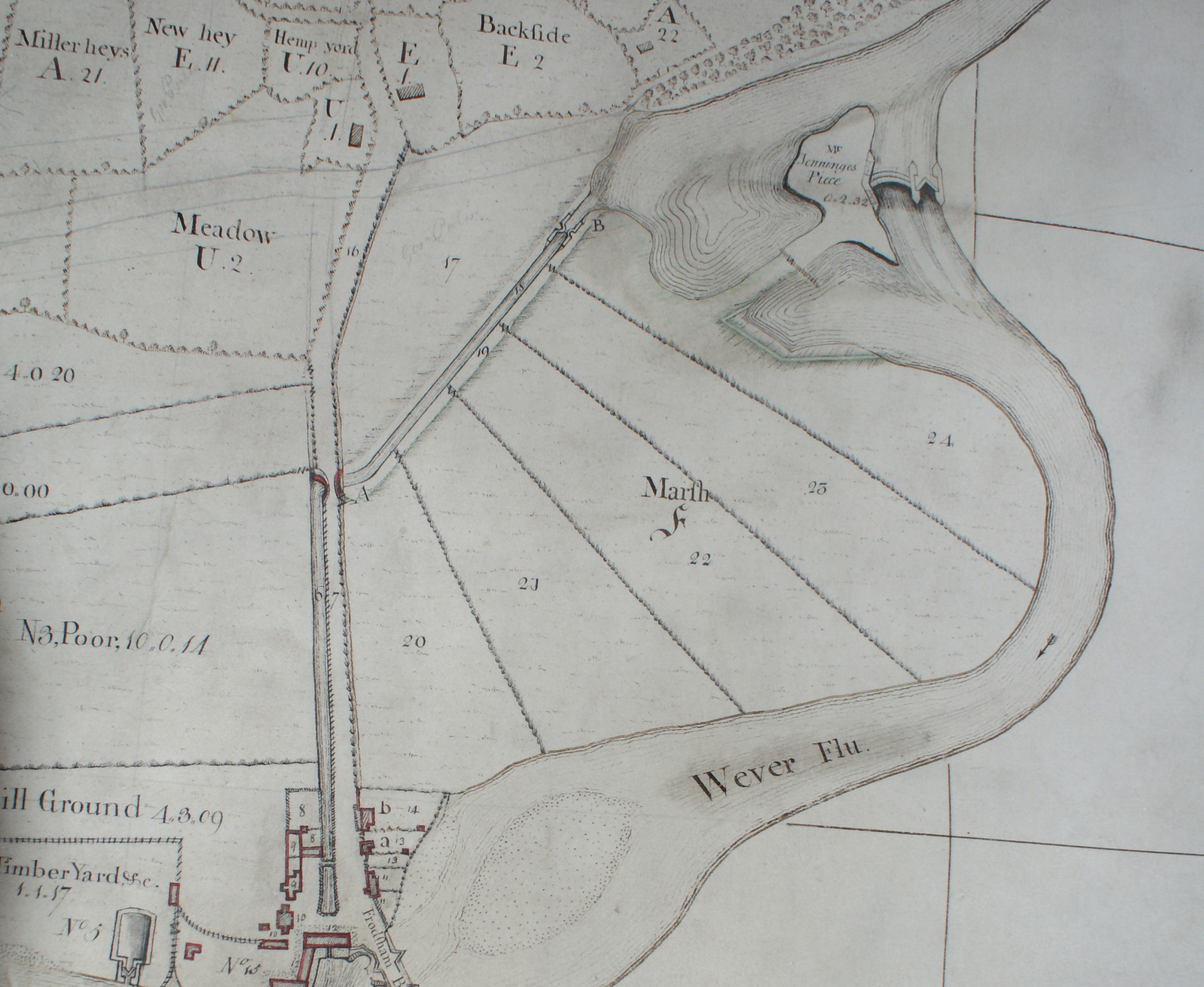 This port facility was built about 1670 to allow cheese from this part of Cheshire to be shipped to London (Cheshire Cheese pps 7-9 and pps 91-99 provides many more details of the ships that used the port in the 17th century).
Unusually detailed accounts survive for a number of years in the 1750s and 1760s.
Below are reproduced a summary of the sales, expenses and profits of the facility 1756-66, detailed accounts for 1757-8 and substantial payments for repairs.